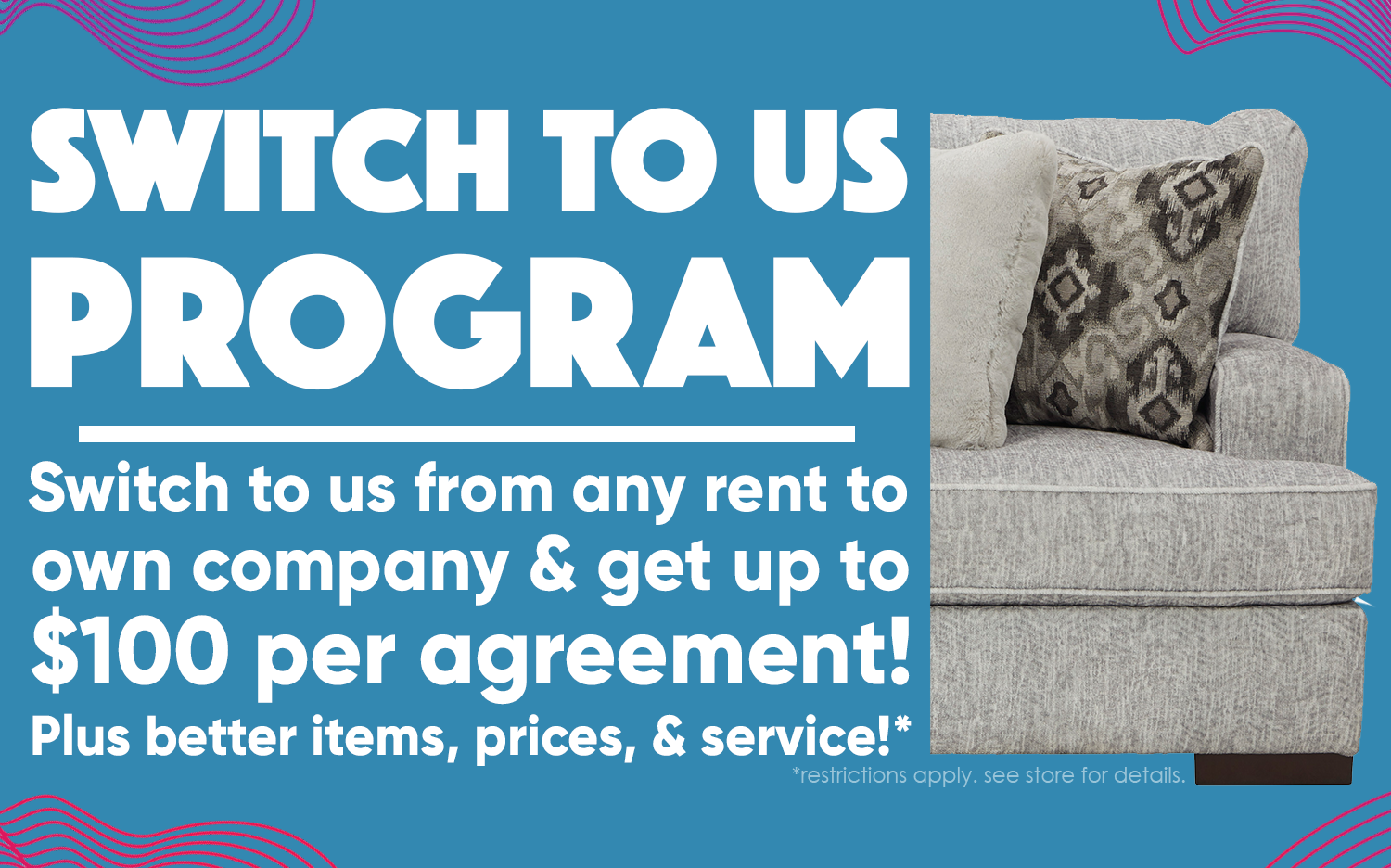 We were founded in 2001 on one simple promise: to be the best rent to own/lease to own company in Utah. Today we have helped thousands of customers. Switch to us today and get the best. The best items, the best prices, and the best experience. Plus get up to $100 per agreement!*
Start your switch to us quote below.
*Switch to us cash: (up to $100 per agreement) is only paid when a new rental purchase agreement is signed, the first monthly payment has been made, and the corresponding competitor agreement is closed. Customer must be in good standing to qualify. Savings is not guaranteed and may vary by customer.